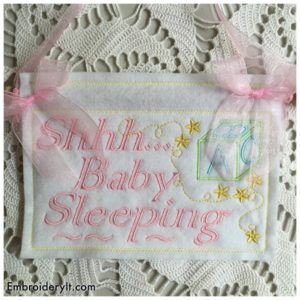 No one want that precious bundle to start crying after you have just gotten them to sleep.  Create a beautiful sign to hang on the nursery door or on your front door by the bell to keep others from making noise.  Another place to hang the sign on the front door is in the center of a wreath.  Everyone will easily see it.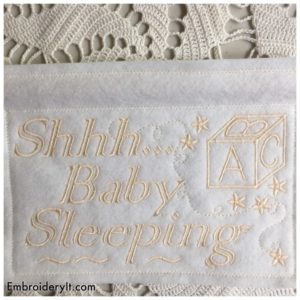 Design fits in your 5 x 7 hoop.  I used a 1/4″ wooden dowel rod and bought wooden end caps that fit it.  Design is made entirely in the hoop with no additional sewing.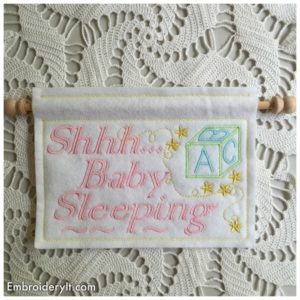 Step-by-step directions included.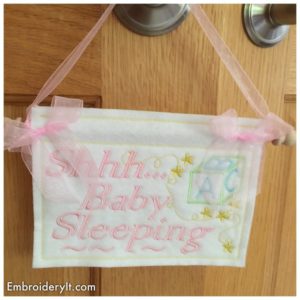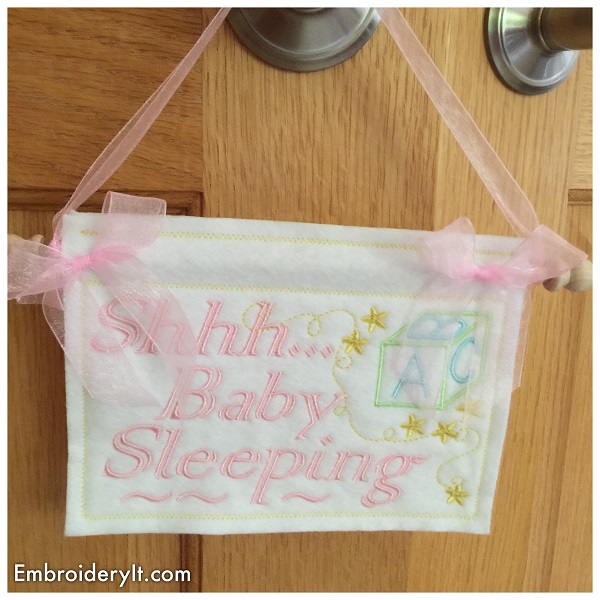 Make it in several colors that match the nursery or home décor or for an elegant look, just keep all the colors the same.  Try ivory, pink, baby blue, or other pastel color.  Beautiful!  One yard of ribbon makes the hanger and bows if desired for embellishing.  Design is stitched on white felt but could easily be stitched on another non fraying fabric.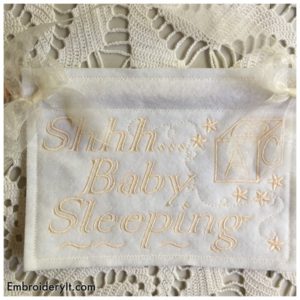 This is perfect for the new mama or grandma who babysits.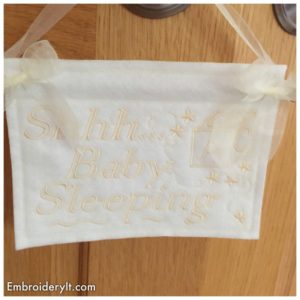 You can find it HERE in the Embroidery It Etsy store.
Have a great day everyone!
Nancy
be creative daily and live life beautifully