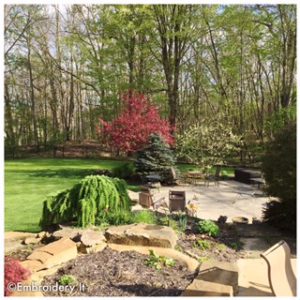 Dear Friends,
I woke up to this beautiful morning.  Don't let the sunshine fool you, it is only 40 degrees outside!  Perfect for wrapping up in a quilt and enjoying my morning coffee outside.  Still, the tulips and daffodils are blooming and the trees are budding and leafing out.  Glorious!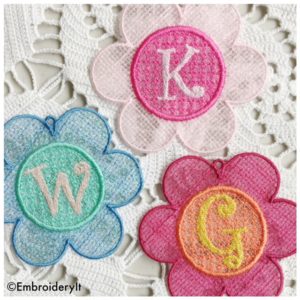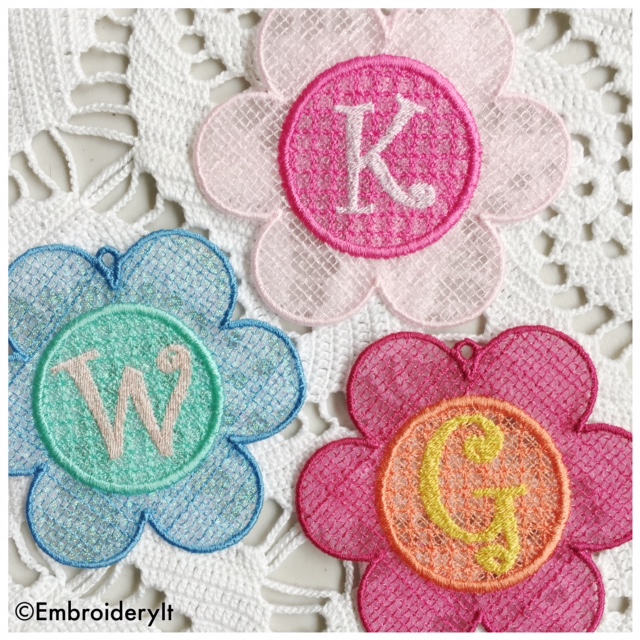 In celebration of spring, last month's Embroidery Bee designs have been released to all.  Here is the Organza Flower Alphabet Set.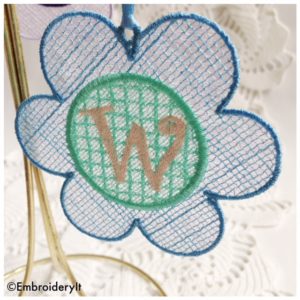 Add some sweet decorations to wreaths.  Tie a flower onto your sewing machine handle with your initial.  Attach to the zipper of a backpack and more.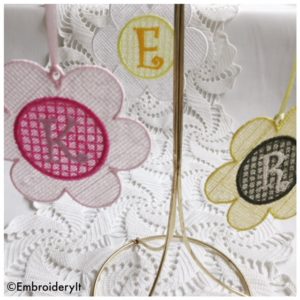 The center is free standing lace.  The petals are intended to have a fabric such as organza, or other sheer and shiny fabric. Mylar is another great option for shine and sparkle.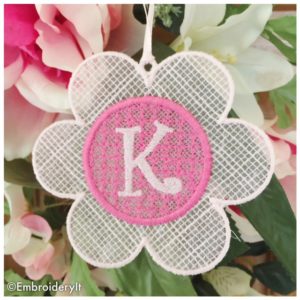 Hang several in the window and let the sun catch and reflect from them.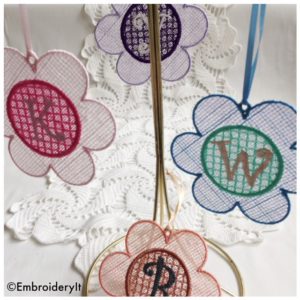 The hanger is the first color stop.  Use the design as an applique on a child's shirt by just advancing past the first thread color.  Then add a bow for the finishing touch.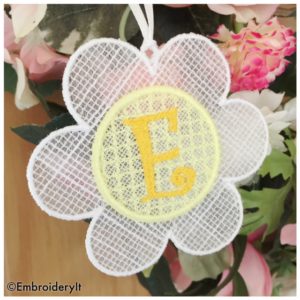 As with all Embroidery Bee designs you can make these in your 4 x 4 hoop.
The Organza Flower Alphabet set may be found in Etsy and in Zibbet.
Friends, I hope wherever you are, that you are having a beautiful day too.  Do something creative.  Make something fun.  Do something to make it a great day.
And if you are not a member of the Embroidery Bee club yet and to get designs similar to this one, just click the button below.
Nancy
be creative daily and live life beautifully