Dear Friends,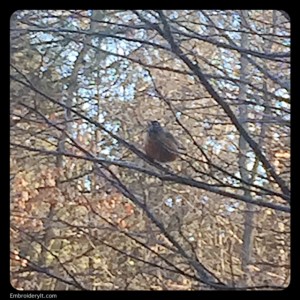 Just outside my window, mama robin has a big belly full of eggs!
Spring is working it's way up to Michigan!  It is up to 60 degrees today and the birds have been chirping all day long.  Beautiful new life is showing itself all around and I couldn't be happier!  Today is such a nice day for sure.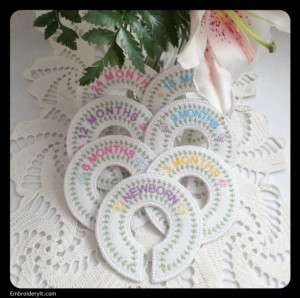 With all this new life, I have a sweet new set I now have HERE in the Embroidery It Etsy store.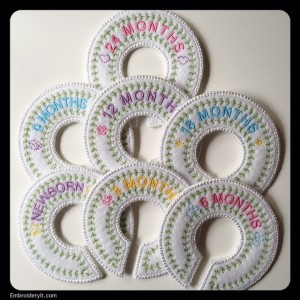 It is a Baby Clothes Closet Organizer.    This design is just in time being the perfect gift for the new mom or mom-to-be. It will help keep her closet organized by separating the baby clothing into the appropriate sizes. No more searching for clothes that fit her growing baby.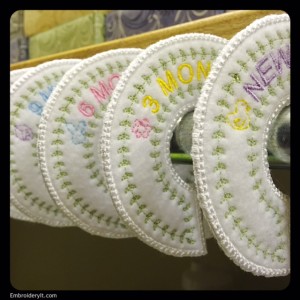 The design can be done in pink or blue colors if she knows the gender or stitch it in the colors to match her nursery. It is a gift any new mama will greatly appreciate.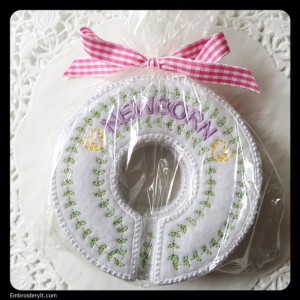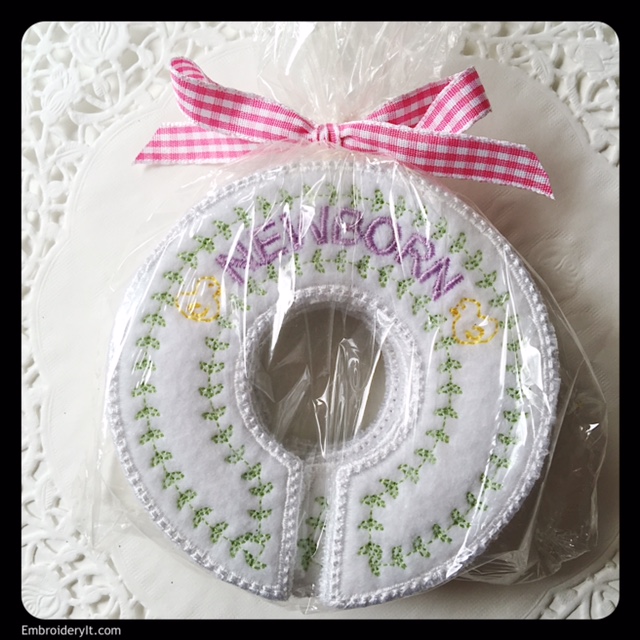 This contains 7 designs. Newborn, 3 Months, 6 Months, 9 Months, 12 Months, 18 Months and 24 Months. It fits closet rods up to 1 3/8″ diameter.  It is all done in the 4 x 4 hoop.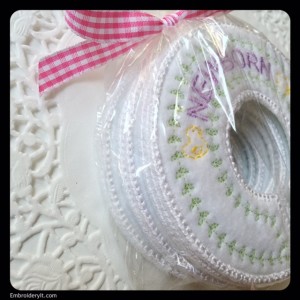 Happy Spring everyone!!
Be creative daily and live life beautifully,
Nancy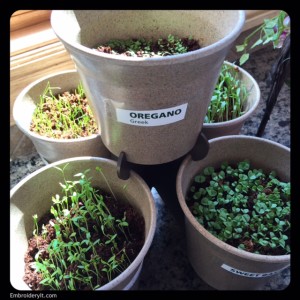 What a difference just one week makes with my kitchen skin herbs.  Makes me smile.  I love spring!