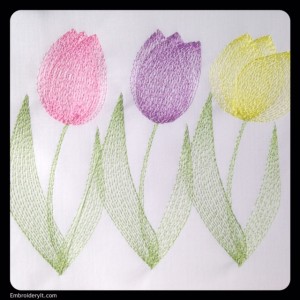 Dear Friends,
Spring is in full swing for some of you and for me, I know it is just around the corner.  With these painted tulips you can almost feel the freshness and smell their light earthy tones that tulips have.  These are sweet on t-shirts, tote bags and more!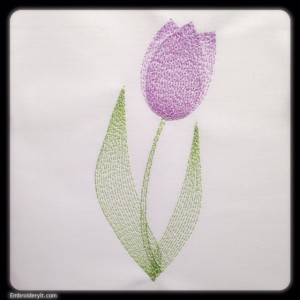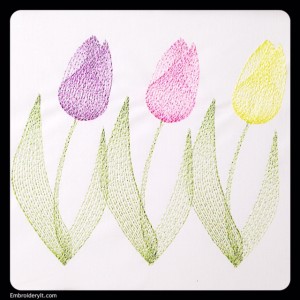 In this set there are 5 designs and they require a 5 x 7 hoop.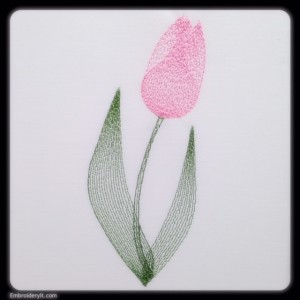 Designs can be found HERE in the Embroidery It Etsy shop.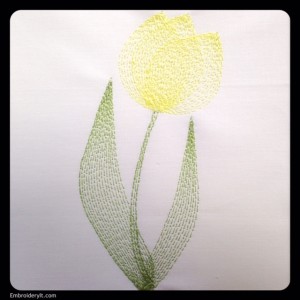 Blessings,
Nancy
be creative daily and live life beautifully