Hey Friends,
I realized I hadn't shared with you last month's Embroidery Bee designs that are now available for all.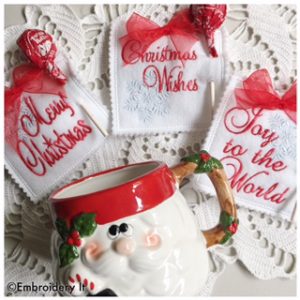 The candy holder is the Christmas Lollipop Holder Set.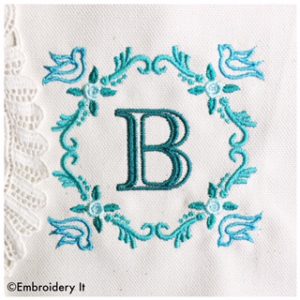 And the alphabet is the Bird Monogram Alphabet Set.
If you remember, throughout 2017 the in-the-hoop project will always be some type of candy holder along with a full alphabet set and all Embroidery Bee designs are made in your 4 x 4 hoop with the occasional exception that a bonus design might be thrown in that requires a larger hoop.
Get a head start with your Christmas gift giving.  The Christmas Lollipop Holder Set is a set of three designs  Make a basket full to set by the door for guests, Tuck them in Christmas stockings, or place them on the Christmas table.  They stitch up quickly and easily using just felt.  Make them for your child or grand child's Sunday school or classroom friends and get lots of Oh's and Ah's from everyone.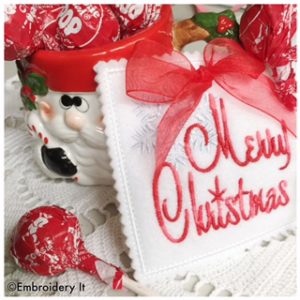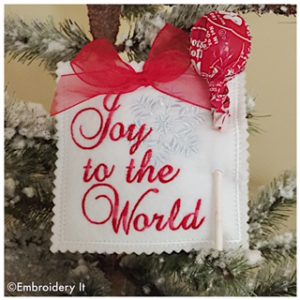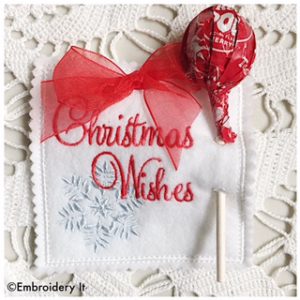 Find them Here in Etsy and Here in Zibbet
The Bird Monogram Alphabet Set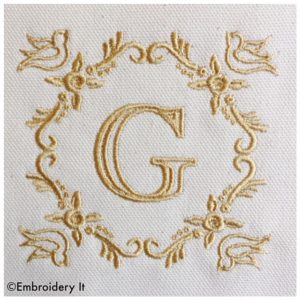 This beautiful and delicate alphabet is perfect for an heirloom dress or linen napkins on the table.  Stunning!  It is made with four thread colors, but for an elegant look, just advance through the design without changing the colors.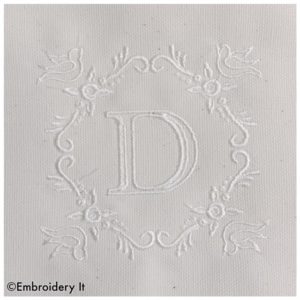 Consider the beauty of tone-on-tone matching the thread to the fabric.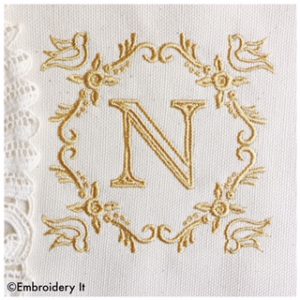 The Bird Monogram Alphabet Set is available Here in Etsy and Here in Zibbet.
Friends, if you haven't yet, give some thought to joining the Embroidery Bee Club.  As said earlier, each month you will receive a full alphabet set and a candy holder at the cost of only $5 a month which is a savings over the regular price.  The designs will arrive on the 1st of every month in your inbox.  It is easy, simple and fun!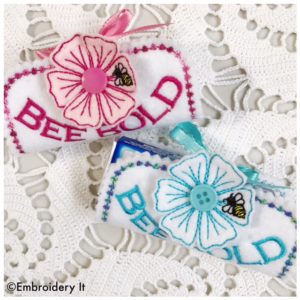 Immediately upon joining, so your sewing machine doesn't have to wait to happily hum, you receive this fun Bee Bold candy wrapper design.
Creative Country Happenings
I'm reading and learning how to make Kombucha.  Have you ever heard of that?  It is basically a fermented tea which is supposed to be full of probiotics and nutrients.  Bottles of kombucha may be purchased at health food stores or maybe even at your local grocery store, Costco also carries it, but they are costly little buggers so I'm going to do it on my kitchen counter.  If you've tried it, what are your favorite flavors.  I want to add fruit to mine but not sure what to start with.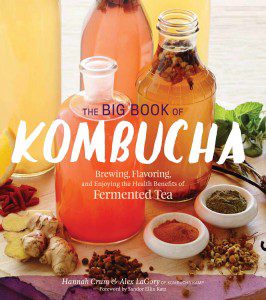 Photo courtesy of Kombucha Kamp
Make it a great happy day friends!
Nancy
be creative daily and live life beautifully