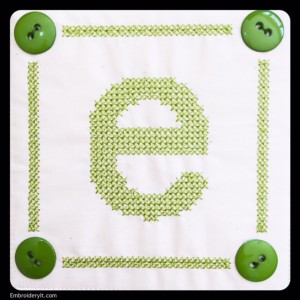 Dear Friends,
Be sure to grab the cross stitch letter e through Wednesday this week.  Just scroll down to the bottom of the home page.  As you know, cross stitch is pure country charm friends.  Use the letters to monogram a tote bag or towel. Collect them all and make them into a sampler quilt as I have done here!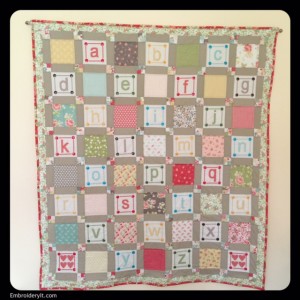 One letter free each week or if you don't want to wait, you can get the entire set HERE.
Wishing you a wonderful week.
Nancy
be creative daily and live life beautifully
ps.  Look what happened last night.  And here I thought spring was on its way.