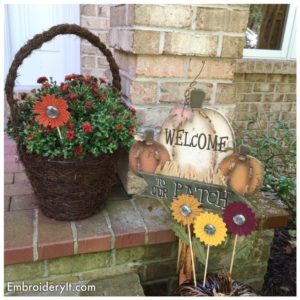 Dear Friends,
There is nothing better than to spend time crafting and what fun to mix other things with machine embroidery!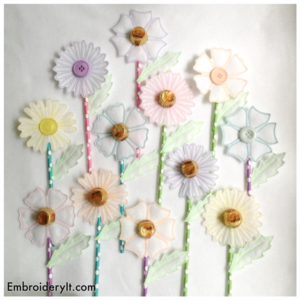 Remember these little cuties?
Well, I took two of the flower designs that remind me of mums and did them up again. (There are 4 different flowers and one set of leaves in the set)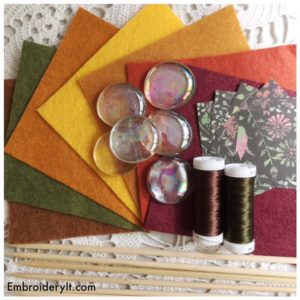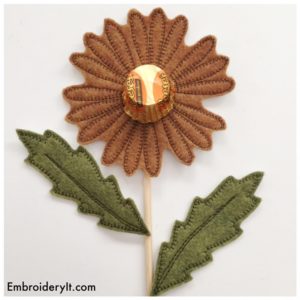 For the centers though, I didn't want to use candy. (although I made one from candy)  I started looking through my button stash and couldn't find any large dark buttons.  For me to drive into Grand Rapids is about a 30 minute trip one way.  It was time to shop from what I had at home.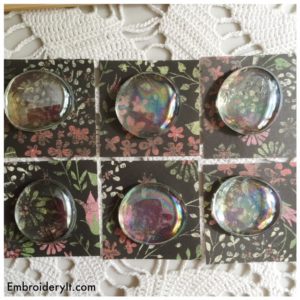 I came across a small bag of flat clear glass pebbles that are just over 1″ in diameter.  They came from the floral department at either Hobby Lobby or Walmart.  I don't remember any longer.  Since you could see right through them and I wanted the flowers to have a dark center I started looking through some scrapbboking paper.  I used to be an avid scrapbooker.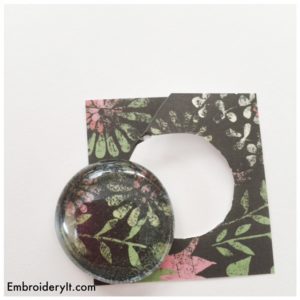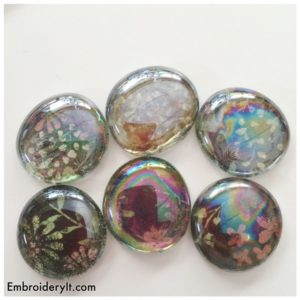 I found a dark small print and using clear glue, glued the paper to the bottom of the pebbles and then trimmed around them.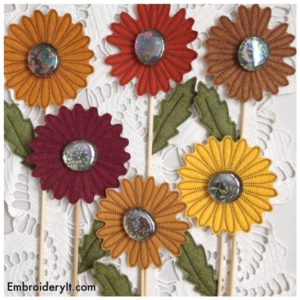 The flowers were embroidered onto fall colored felt.  I used dark brown thread on all the flowers and dark green for the leaves.  Then the pebbles were glued to the center of the flowers.  The flowers were glued onto bamboo sticks and the leaves glued on the sticks as well.
I love how these turned out and how just changing the felt gave them a whole new look.  An entire bouquet of machine embroidery flowers were made in about an hour!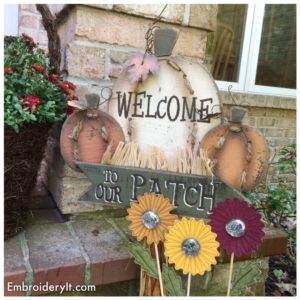 Another fun idea would be to glue them onto pens and give them as a gift with a cute notepad!
If you are interested in the flowers, you can find them on Etsy and on Zibbet.
Have a beautiful Sunday,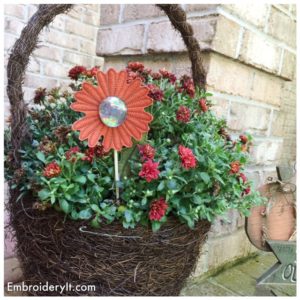 Nancy
be creative daily and live life beautifully