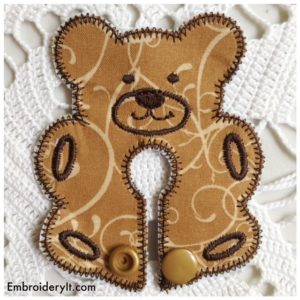 Dear Friends,
I would like to share with you another feeding tube pad for those loved ones who require these.  Quickly and easily, you may now create a stack of super soft and absorbent pads in a snap for a loved one.  This design has been carefully created to be the perfect size and shape and to be fun and fashionable.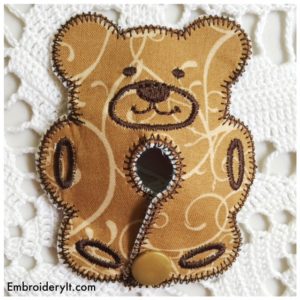 Light stitching is used for comfort. Gauze and tape can also be a skin irritant so these pads are the convenient alternative to gauze dressings.  Flannel is used next to the skin to help promote wicking.  An additional layer of flannel may be used for extra absorbancy.
Step-by-step instructions included.  Made in your 4 x 4 hoop.
The Bear Feeding Tube Pad can be found HERE in the Embroidery It Etsy shop.