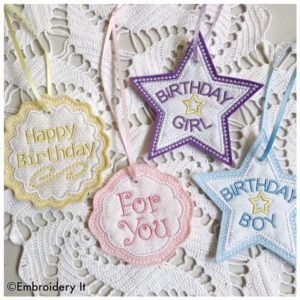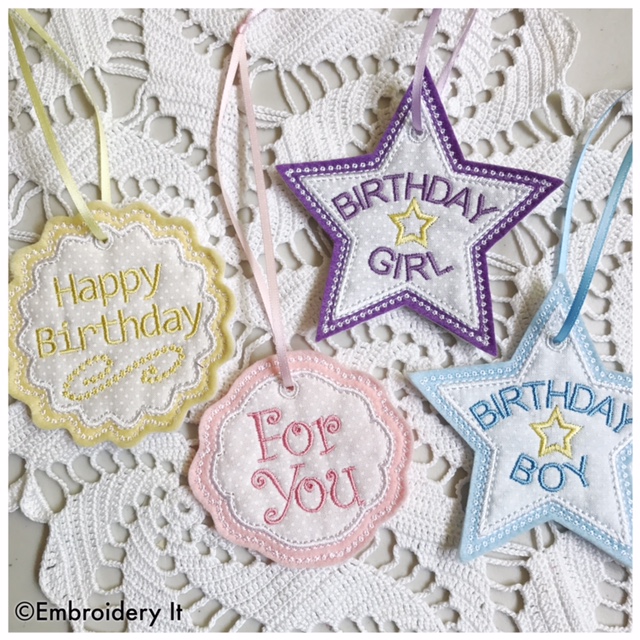 Dear Friends,
Here is a simply sweet way to decorate your gift bags and packages.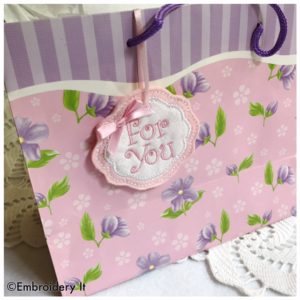 The design is stitched on felt with a cotton fabric applique.  Here in the photos I've use a faux white dotted Swiss cotton fabric.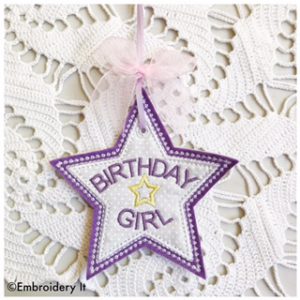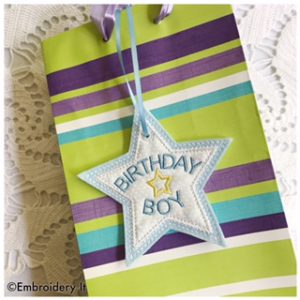 Beautiful!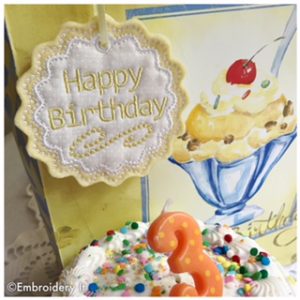 Also, the final stitch color is the eyelets.  That color may be eliminated so you may applique the design onto shirts or other items.
Find the Applique Birthday Gift Tags HERE in Etsy 
and Here in Zibbet.
Also today is a bonus design.  This design will remain free throughout the Embroidery It Birthday Week.
Through June 25th, click HERE to get the Balloon Banner Addition.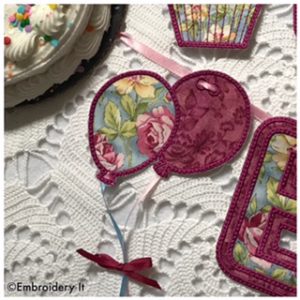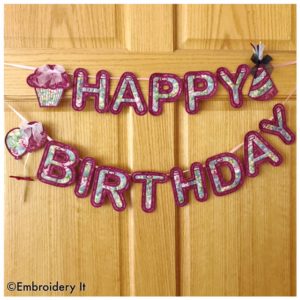 Happy stitching!!
Nancy
be creative daily and live life beautifully