Dear Friends,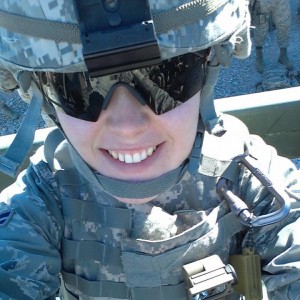 My latest designs have been inspired by out daughter Katie who as you know is currently serving in the Air Force.  Katie loves horses.  Actually she loves all animals and for a long time she wanted to be a veterinarian.  When she finishes her time in the Air Force, which will be next May, she plans to study equine dentistry and become a horse dentist.  She hopes to live on a farm where she can raise lots of animals and little critters.  She has the heart of St. Francis.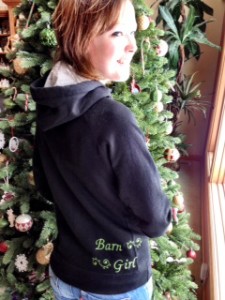 Remember the "Barn Girl" jacket she asked me to embroider for her.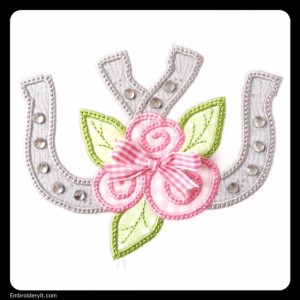 There are three horseshoe applique designs and they are sold individually.  There is a small single horseshoe which fits the 4 x 4 hoop, a large single horseshoe for the 5 x 7 hoop, and a double horseshoe which fits the 5 x 7 hoop.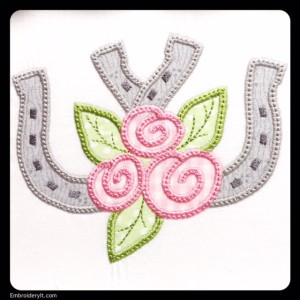 The final stitching of the design is the nails in the horseshoe.  These may be eliminated and you may replace them with rhinestones or sequins for an added touch.  A bow also adds a bit of fun.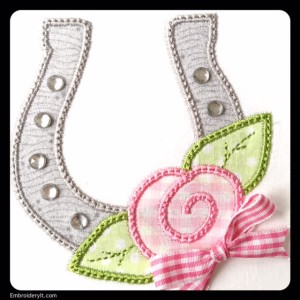 The designs may be found in my Etsy store.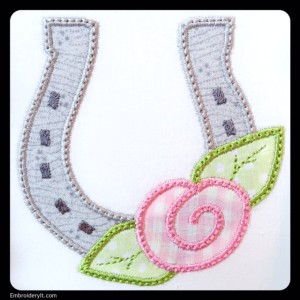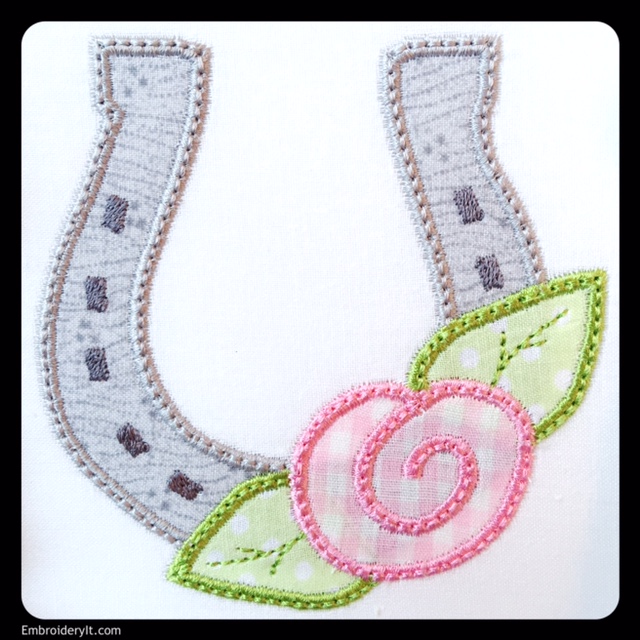 Blessings,
Nancy
Be creative daily and live life beautifully!