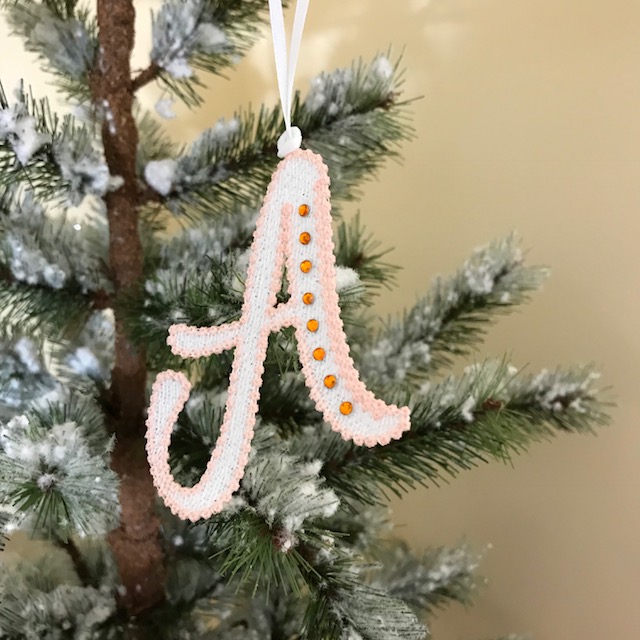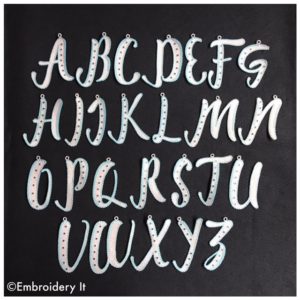 Dear Friends,
This is such a sweet freestanding lace alphabet set.  I found it fun to get back into free standing lace for a change.  The size of the letters is nice as they make a sweet tag or even a tree ornament.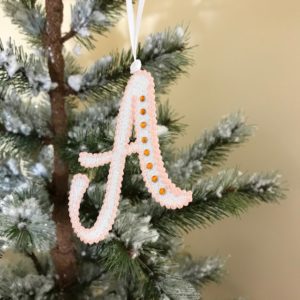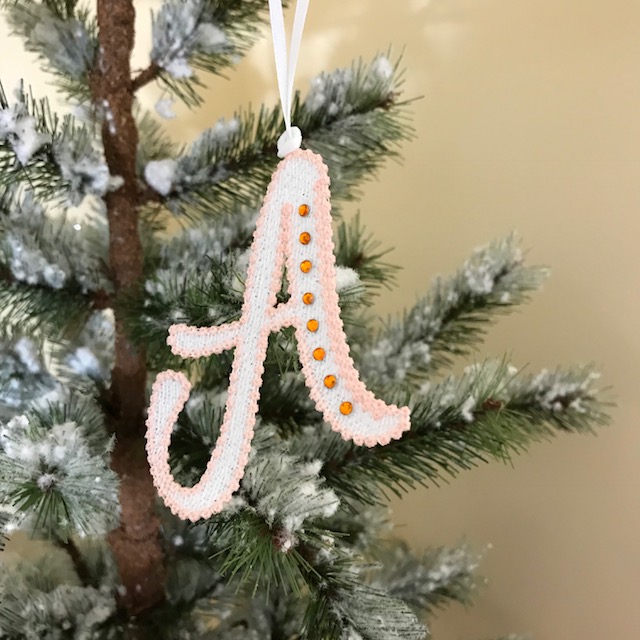 My favorite thing was to add rhinestones for some extra bling!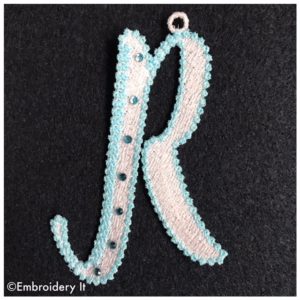 I'm going to warn you right now…I'm on a rhinestone kick and you will be seeing me add rhinestones to more of my designs throughout 2018.  Love them!
There is no placement for the rhinestones.  Just add as many or few as you like.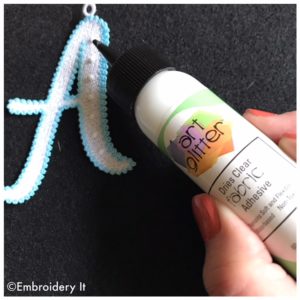 The rhinestones shown here are 3 mm "hot fix" rhinestones.  That is what I just happened to have on hand.  I used clear drying fabric glue as I feel trying to heat set the rhinestones would cause the polyester embroidery thread to melt.  FYI, I think a 5 mm rhinestone would look even prettier.
You can get rhinestones at any craft store and I have also purchased from "Rhinestone Genie" and "Heat Transfer Warehouse" with good results/good customer service.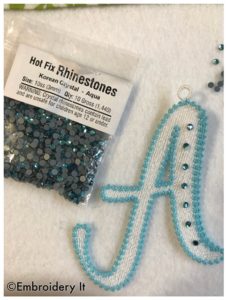 As an FYI, I stitched the letters on two layers of water soluble stabilizer.  Then I didn't over-rinse the stabilizer out.  I wanted to maintain a bit of the stiffness.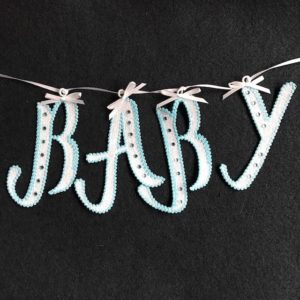 You can find the Modern Script freestanding lace alphabet set HERE in Etsy and HERE in Zibbet.
Happy stitching everyone!
Nancy