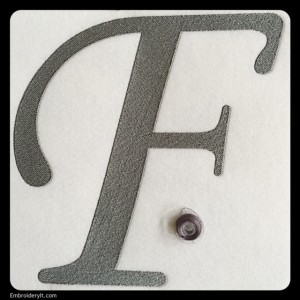 Dear Friends,
Just want to remind you that the Oversized Letter F and the Regular sizes are only $1.00 this week in the Etsy shop.  Both sets contain 3 different sizes.  Please see the description for the exact sizes.  The oversized letters are made in the 6 x 10 hoop and larger and the regular sizes are made in the 5 x 7 and 4 x 4 hoops.
And of course we all know what F stands for…Machine Embroidery FUN!
Have a beautiful and blessed Sunday everyone.
Nancy
be creative daily and live life beautifully