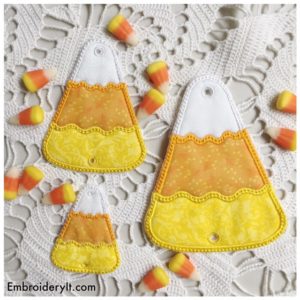 Good morning friends,
It is a cool drizzly morning here in Michigan.  Enjoying being snuggled up under the quilt with my computer and cup of coffee.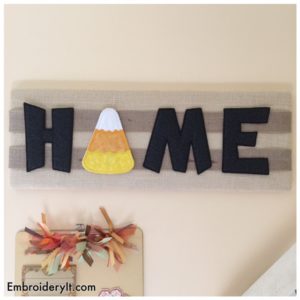 Did you see in the newsletter the Embroidery JAM Candy Corn set was released?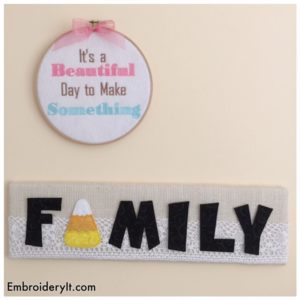 It is a fun addition to the Embroidery JAM family of items and because it is part of the system, it is interchangeable with all other parts.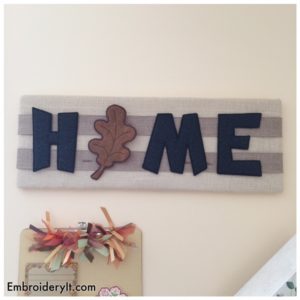 I made a couple of signs to hang up where there is one letter that can be changed out.
Because I wanted them a certain size, I just got 1/2″ foam board and cut it to the size I wanted.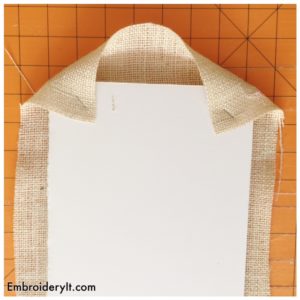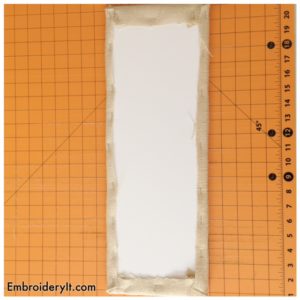 Then I covered it with burlap, just because I like burlap.  The burlap is stapled to the back side with a regular stapler that opens up.
The ribbons and lace are added only for decoration.
A small piece of the hook and loop tape is placed on the back of the designs and on the picture to make them interchangeable.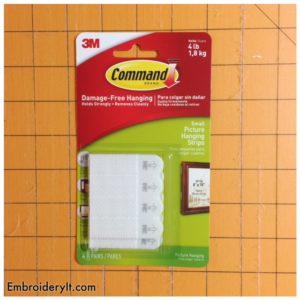 Then the 3M Velcro adhesives are added to both the back of the foam board and to the wall to hang them up.  Just use the small size because these are really light weight.
Find the Embroidery JAM Candy Corn Set HERE on Zibbet and HERE on Etsy.
Enjoy!
Nancy
be creative daily and live life beautifully