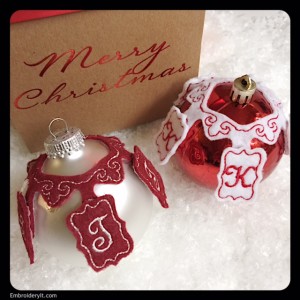 Dear Friends,
I want to share with you Embroidery It's newest designs called Ornament Overlays.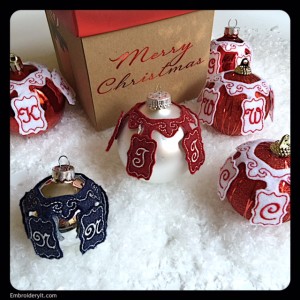 If you have a group of people you want to give a small gift to this Christmas, then look no further.  These make perfect gifts for your Sunday School class, Bunco group, quilt guild and so much more.  If you are hosting a Christmas party they make great party favors for your guests.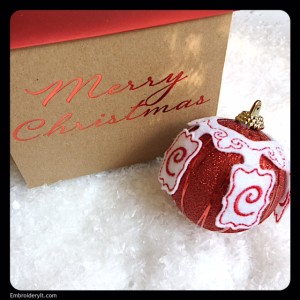 They are made entirely in the 4 x 4 hoop and require just a dot of tacky glue to hold in place on the ornament.
I used both glass and plastic ornaments and also used several sizes.  Fun, easy and cute!
Happy Embroidering,
Nancy
be creative daily and live life beautifully