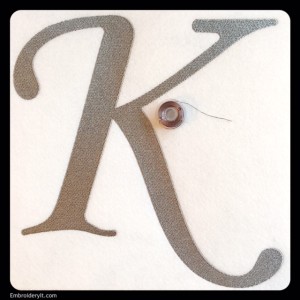 Dear Friends,
If you are like me, you are busy getting things ready for Christmas around the house.  I won't take up much of your time here but I want to let you know that the Oversized and Regular Sized Letter K sets have been released at the intro price of only $1.00 this week.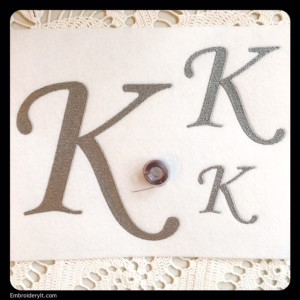 The oversized letters are beautiful on pillows, tree skirts, table runners, grill covers, mixer covers and more.  Basically they are great for those large items we want to embroider on.
The regular sized letters are perfect for shirts, aprons, purses and more.  Please note the exact sizes are listed at this time on the home page of the website as well as in the Etsy store.
You can get to the Oversized Letter K by clicking HERE.
You can get to the Regular Sized Letter K by clicking HERE.
Stay warm friends and don't be too busy so that you can enjoy and savor each precious moment of this beautiful season.
Blessings,
Nancy