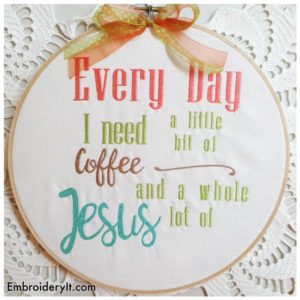 Dear Friends,
It seems like word art, phrases and sayings are all the rage these days.  You see them on everything.  Why not do them with machine embroidery?  It is a fun way to add a bit of personalization and decoration to our space.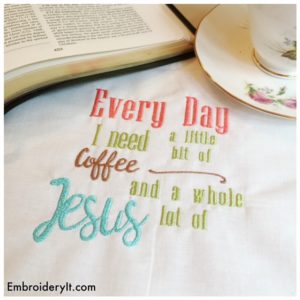 Every Day I Need comes in 2 sizes.  The smaller size fits in your 5 x 7 hoop and the larger size fits your 8″ and larger hoops.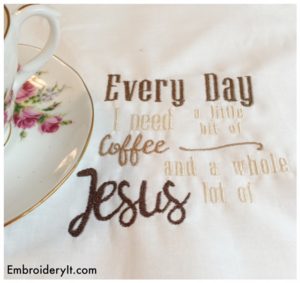 I've also included a basting stitch around the design due to the larger size and to help ensure its stabilization.  It is removed quickly and easily after the design is stitched.  Or if you don't want it, just advance your machine past the first color stop.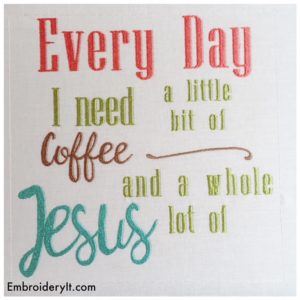 You can frame it in a regular frame or for some added fun, use a regular embroidery hoop and add a pretty bow.  You can also make a beautiful pillow with this.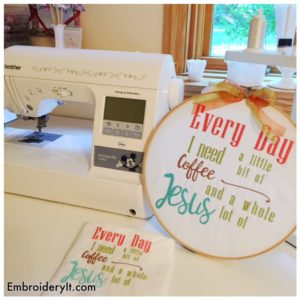 Every Day I Need can be found in the Embroidery It Etsy Shop.
Have fun with this friends!
Nancy
be creative daily and live life beautifully