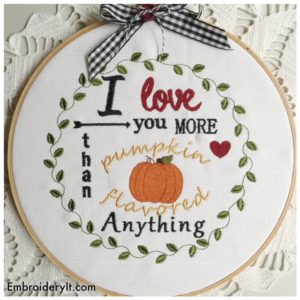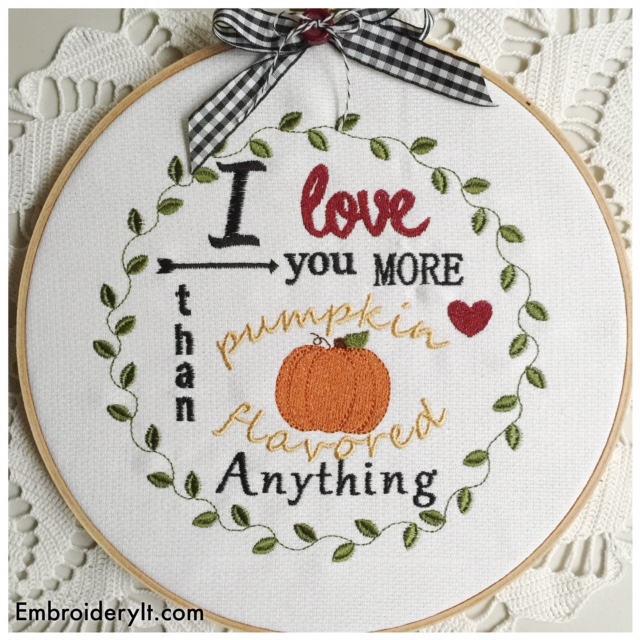 Dear Friends,
It's Fall!  I love fall with the only exception that it means winter is on it's way. (winter being my least favorite season)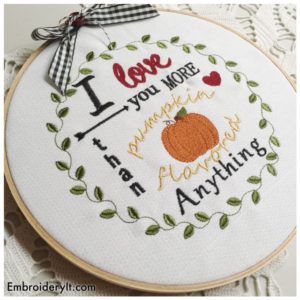 The leaves on the trees are just ever so slightly changing right now and I've spent the last couple of days getting out the fall decor to cozy up the house a bit.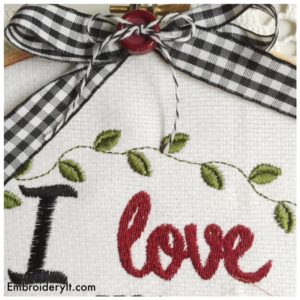 It seems that everyone is crazy about all things pumpkin.  Starbucks has their pumpkin spice latte.  I even saw some pumpkin scented lotion and soap at the store the other day.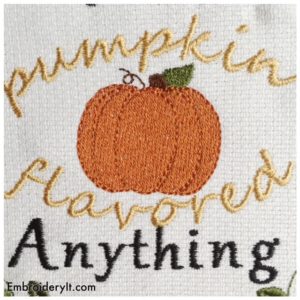 I Love You More than Pumpkin Flavored Anything is an embroidery design hints at our love of pumpkin but tells it like it really is.  🙂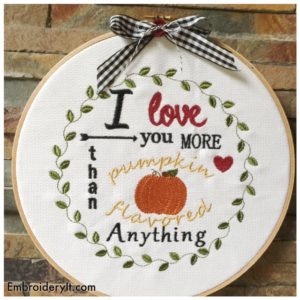 There are two sizes.  One is 5″ and will fit in your 5 x 7 hoop and the other is 8″ for those of you who have the bigger hoops.
I stitched it out on hardanger cloth and put it in an embroidery hoop.  Then I found a scrap of black gingham ribbon and made a bow.  I topped the bow with a button strung with baker's twine and also tied it in a bow.  I'm lovin' how it says fall!
You can find the design HERE.
Enjoy your weekend friends,
Nancy
be creative daily and live life beautifully