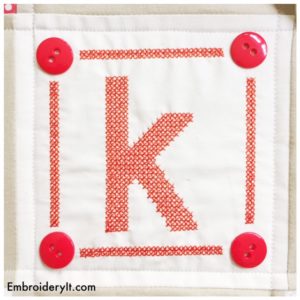 Good Morning Friends!
I wish you were here with me this morning as I'm sitting here enjoying a cup of coffee.  Would be fun to sit and chat and embroider together!
Be sure to grab the letter K this week down at the bottom of the home page.  It will be there until Tuesday.
Morning blessings to you all,
Nancy