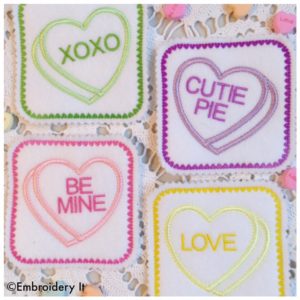 Dear Friends,
In my neck of the woods, the ground is covered in snow and everything is just white, gray and brown.  With the Christmas decorations all put away now it all feels so plain.  Getting into the studio is like a breath of fresh air as it is full of color and stitching for Valentine's day is simply cheerful.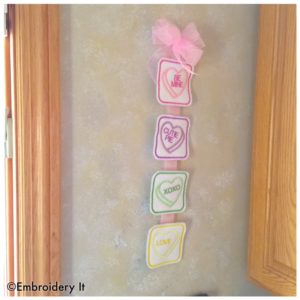 Here is the Candy Hearts Coasters which double as a wall decor project.  They are made in the 4 x 4 hoop.  To turn them into a decor project, just glue them onto ribbon and add a bow.  Instructions on this along with lots of photos are included.  4 designs are in the set.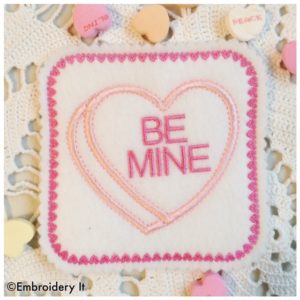 Make them in all different colors so when using as a coaster, each person can easily identify their glass.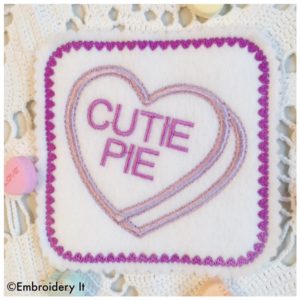 A set of four makes a sweet gift!
You can find them in the Embroidery It Etsy Store and Zibbet Store.
May they bring a little cheer to your day!
Nancy
be creative daily and live life beautifully