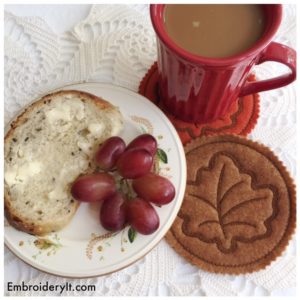 Dear Friends,
For those of us here in the Northern hemisphere, fall is approaching.  Honestly, I'm envious of you down south because spring is my favorite season.   I know that when fall approaches it means winter is not far behind and Michigan winters can be brutal.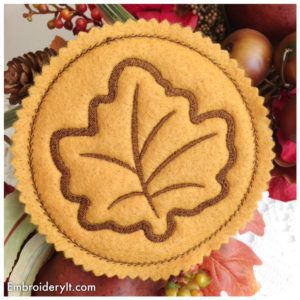 Enough of that talk, lets just get ready for fall with these sweet Maple Leaf in-the-hoop coasters made on your embroidery machine using your 4 x 4 hoop.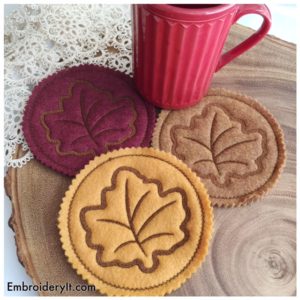 They are made using felt and are perfect to set your hot mug of apple cider, coffee or hot chocolate on.
You can whip up a set of these in no time and give as a housewarming gift!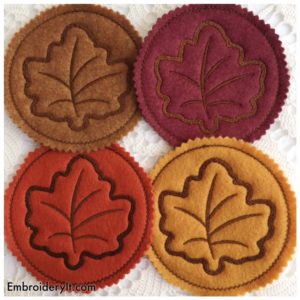 You can find the Maple Leaf Coasters HERE in the Embroidery It Etsy shop.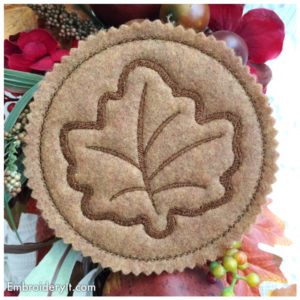 Have a great weekend everyone,
Nancy
be creative daily and live life beautifully