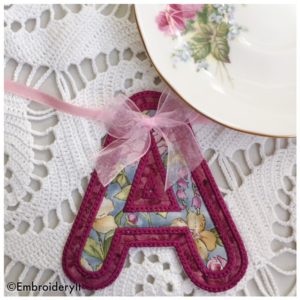 The day has arrived to begin our new alphabet!!!!
Thank you for your response and excitement about this set.  I'm excited too.  🙂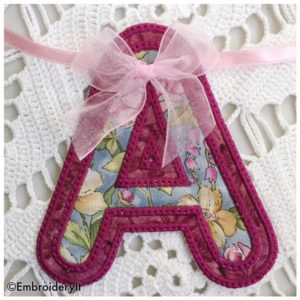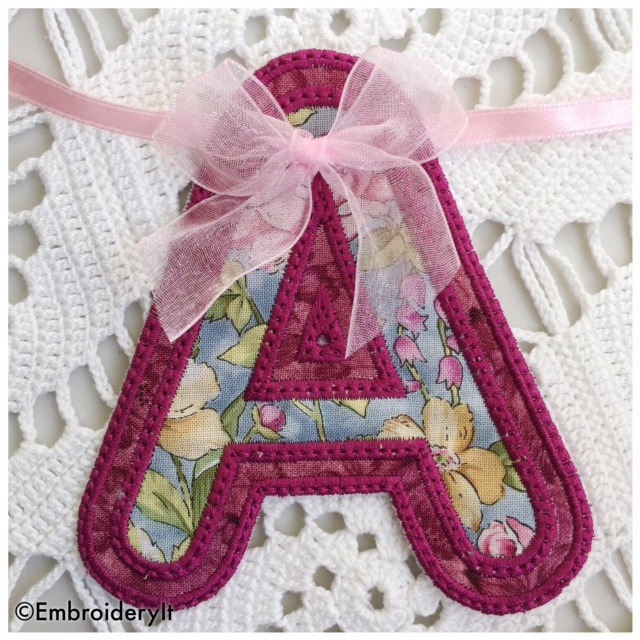 The designs are all going to fit in your 4 x 4 hoop.  I know some of you have been concerned about that.  Never fear!  It also matches nicely with the banner add ons that have been made for the previous banner.  However some of the add on's do NOT fit the 4 x 4 hoop so be sure to read the sizes in the descriptions.
It is a double applique which means you can let your imagination run wild with the color combinations.  How fun to make banners for birthdays and other holidays.
Each letter will be released for free for one week.  After that it will be available for sale in the Embroidery It Zibbet shop.
Be sure to sign up for the Embroidery It newsletter so you will be notified of each new letter as it is released.  Also, add Embroidery It to your "safe senders" so it won't end up in your junk folder.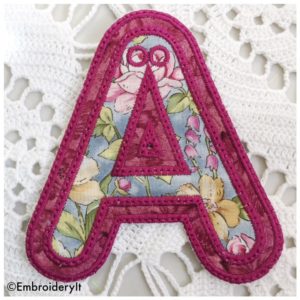 To easily get to these letters just go to the HOME page and scroll down to the bottom where you will see it.