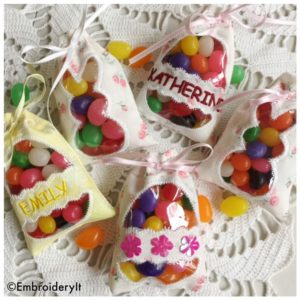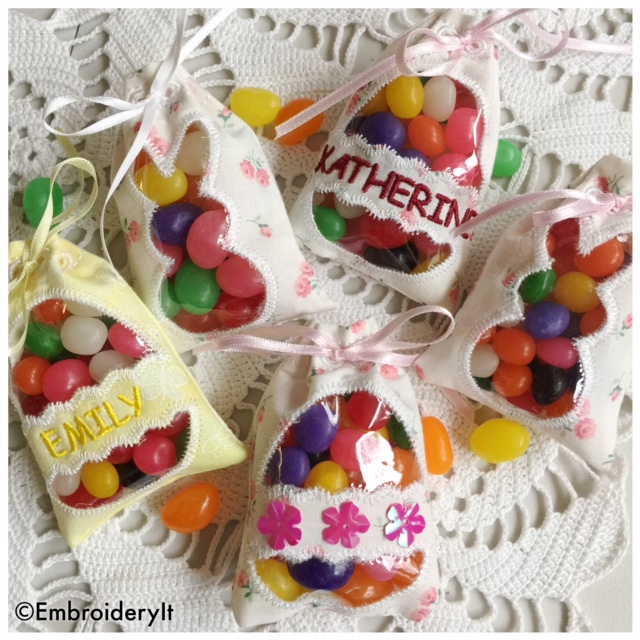 Dear Friends,
For those of you in the Embroidery Bee, the March embroidery designs were available early this morning.  You should have received a newsletter in your in-box so be sure to look for it.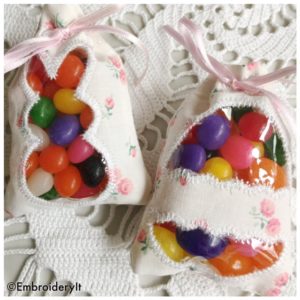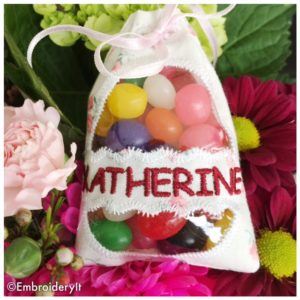 This also means the February embroidery designs are now released in the Etsy and Zibbet stores.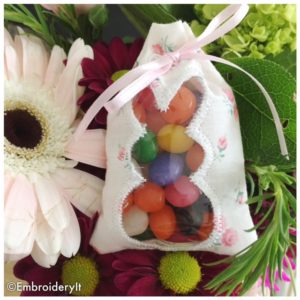 The candy holder is a small treat bag, set of 2 designs.  As with all club designs, they fit in your 4 x 4 hoop.  It is an Easter Treat Bag.  One is a bunny and the other an egg which has room for adding a name with a small font.  The Tiny Print Alphabet which was also just released fits perfectly inside it.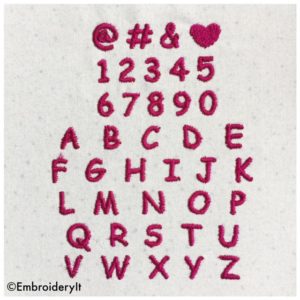 The Tiny Print Alphabet also includes numbers and four symbols.  It is 1/2″ tall and makes a sweet touch on a collar point, a cuff or fits a covered button.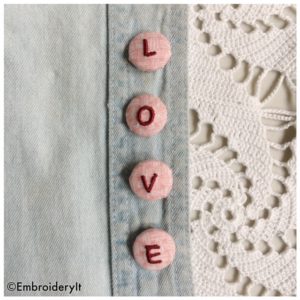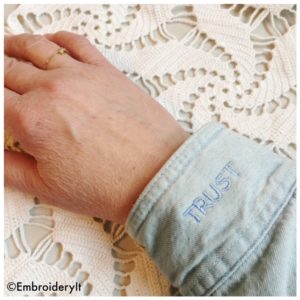 Here you can see I embroidered "TRUST", my word of the year.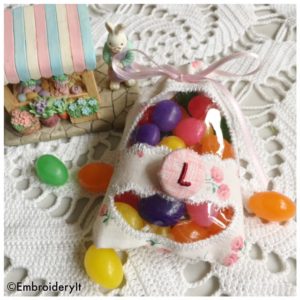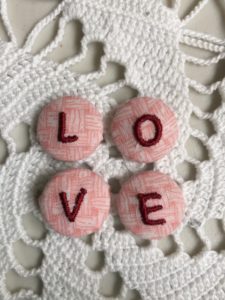 The Easter Treat Bags may now be found in the Embroidery It Etsy and Zibbet stores.
And the Tiny Print Alphabet may also be found in Etsy and Zibbet.
One final note:  Don't miss out on designs like these.  Join the club and get them early and at a $aving$.
Make it a great day friends!
Nancy
be creative daily and live life beautifully