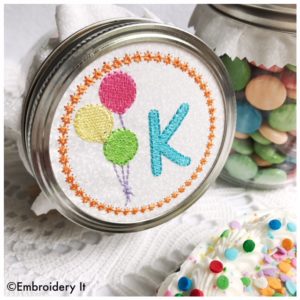 Hi Friends,
Oh I so hope you are enjoying the birthday party.  Today is day 5 and what a sweet design set it is.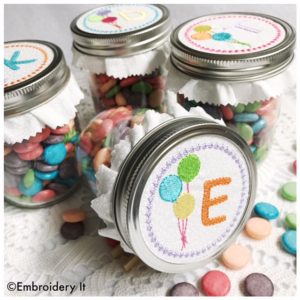 Mason jars are just adorable and can be used for so many things.  Here is an alphabet set that fits a wide mouth mason jar.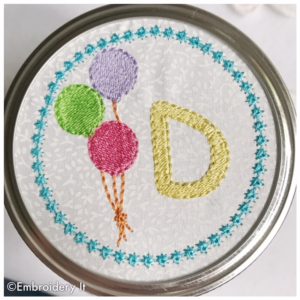 Fill the jar with colorful candies, or a stack of cookies and give to someone special.  If you don't want sweets, fill it with pretty spools of thread for your sewing friends.  You could even roll up a small sewing project like a fabric panel and give as a gift in the jar.  Just embroider their initial for the top and it is ready for gift giving.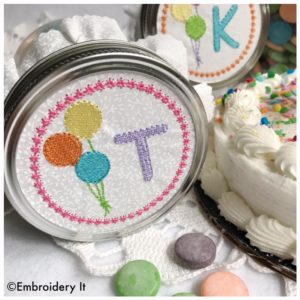 Find the Balloon Mason Jar alphabet HERE in Etsy 
and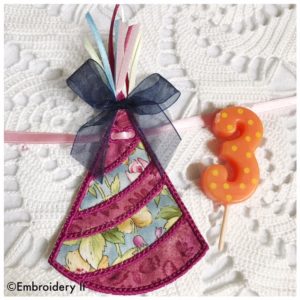 Today there is a bonus design, the Banner Party Hat.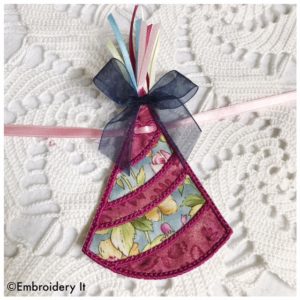 This goes with all you banner items, alphabet, numbers etc.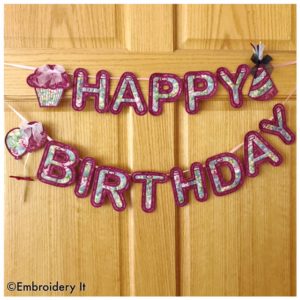 Find the Banner Party Hat for FREE HERE. (note:  this design will only be available for one week)
You may find all the other Banner Items HERE.
Have a very happy day stitching,
Nancy
be creative daily and live life beautifully