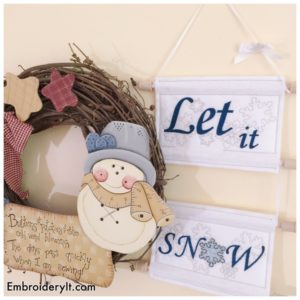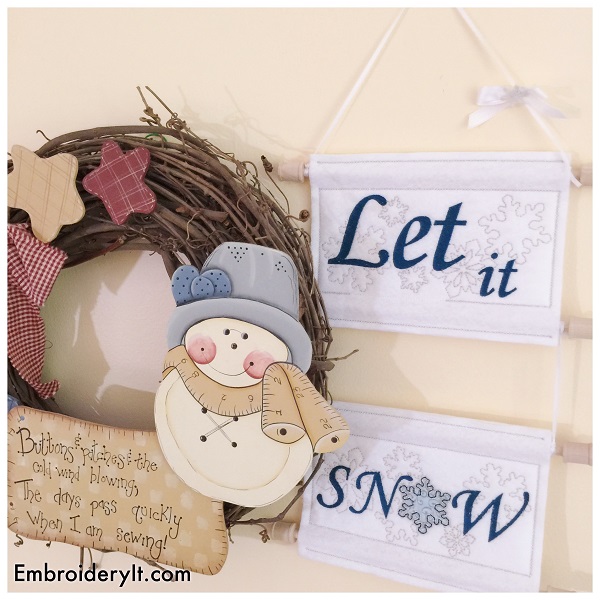 Dear Friends,
Welcome to the third and final day of the Embroidery It Christmas in July Event.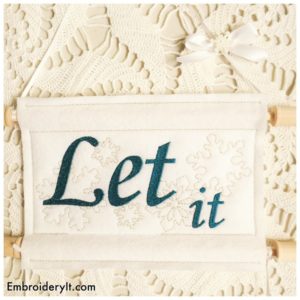 Create a garden sign or hang on your door and wall as you think about those giant white fluffy snowflakes covering the ground.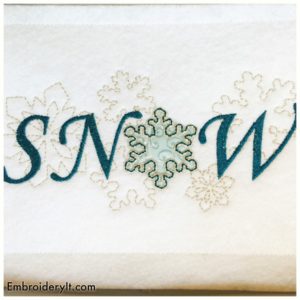 Today's 1/2 price design is "Let It Snow" sign in 2 sizes.  The small size fits in your 5 x 7 hoop and the large size fits in your 8 x 12 hoop.  This is for those of you who have those oversized hoops!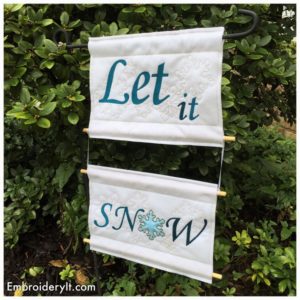 Here are the exact sizes:
Large: Size=274.0 mm x 197.0 mm (10.79 inch x 7.76 inch)
Small: Size=173.8 mm x 125.3 mm (6.84 inch x 4.93 inch)
The design is done in 2 hoopings, one for "Let It" and the second for "Snow".  There is no additional stitching required.  Dowel rods are inserted for stability and hanging and then connected together using ribbon.  Buttons and bows can be used to embellish.
Let It Snow can be found HERE in the Embroidery It Etsy Shop.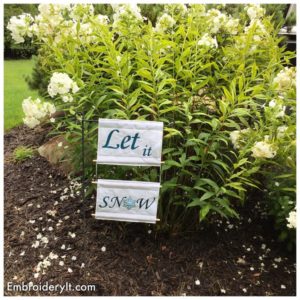 Thank you all for coming to the Christmas in July Event.  I truly appreciate each and every one of you.  If you haven't yet, be sure to get your FREE Candy Cane Bow.  It will continue to be available to newsletter subscribers until tomorrow.
Make it a great day!
Nancy
be creative daily and live life beautifully