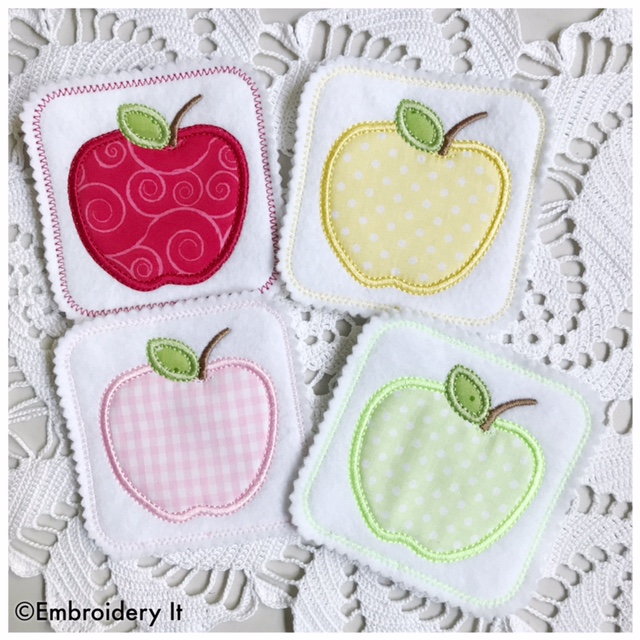 Click the link below to download the Apple Coaster
#embroideryitsewalong
Thank you all for joining in on the Embroidery It Sew Along.  It begins Tuesday August 8 and will be the second Tuesday of every month.  Friends, so we can stitch together and you can ask questions, I'm going to attempt the Facebook Live thing on the Embroidery It Facebook page, but this will also be on YouTube and a link will be posted here August 8th.  The Facebook Live will be Tuesday August 8 at 2:00 PM Eastern Time Zone.  It should run approximately 30 minutes.
The intent of this sew along is to teach new embroiderers applique and a basic in-the-hoop project, but I'm happy to have embroiderers of ALL levels joining in.
For the next 12 months, the sew along will consist of coasters and are designed to coordinate with one another to create a beautiful set.
As you finish your coasters, please use the hashtag #embroideryitsewalong so we can see everyone's beautiful finished work.
Here is a list of all the supplies you will need to sew along with me.
Tear Away Stabilizer
• 2 Pieces Felt 5" Square
• 4" Square cotton fabric for applique apple
• 1 ½" Square cotton fabric for applique leaf
• Tape – I use painters tape.
Thread in the following 4 colors:  ~Matches color of felt  ~Matches apple fabric  ~Matches leaf fabric  ~Apple stem
Enjoy!
Also don't miss the Embroidery Bee Club!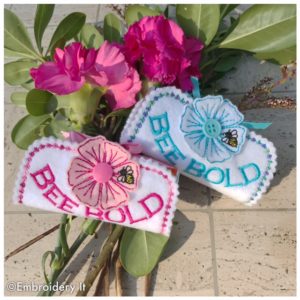 To find out more, just click HERE.