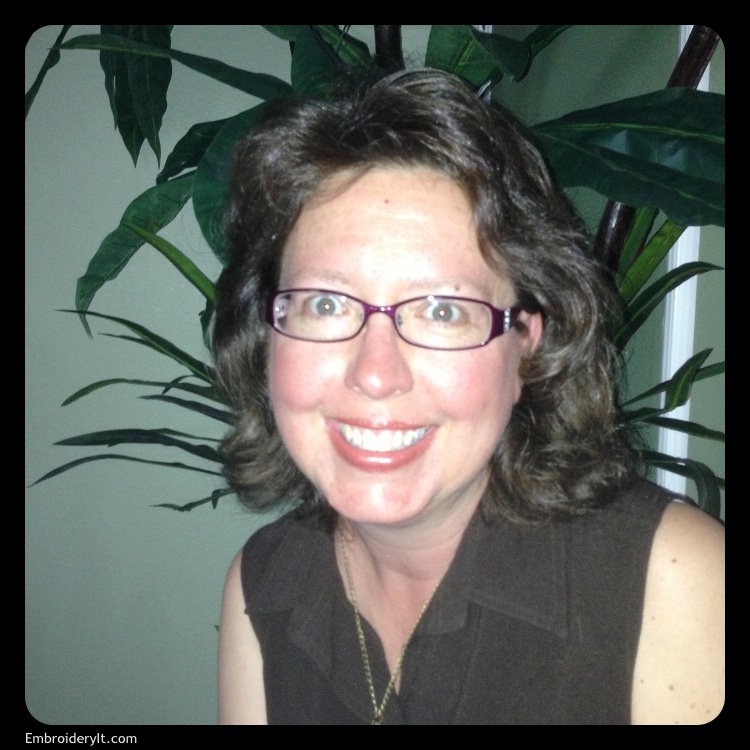 Making embroidery and sewing gifts, visiting craft shows and being creative on those snowy winter Michigan days are happy moments.
I'm Nancy Jacobs and I'm so glad to meet you.  I'm the country girl and owner behind Embroidery It.  I'm a married mom of three older kiddos, the youngest who graduated high school May 2015.
I live on a just over 3 acres outside Grand Rapids, MI and when I'm not at the embroidery machine you will find me sewing, cooking, reading blogs, crafting, volunteering at church, puttering in my garden, and trying to find time to fit in housework.  I'm all about being outdoors and truth be told, I've even taken my embroidery machine outside.
(Keep Scrolling Down)
I started machine embroidery by accident.  My old Bernina that my parents bought used for me when I was 16 was 30+ years old and had seen better days as I had sewn miles and miles on it.  It did a total of 8 different types of stitches.  As it was wearing out, I decided I wanted a machine that would do monogramming.  Little did I know I would need an embroidery machine.
The moment I took my new Brother 1250D out of the box the first thing I did was try one of the built in embroidery designs and I was forever hooked.  It had a hoop size of 5 x 7 and I thought this was the greatest thing since sliced bread.
I dove into embroidery head first and even though my little machine did sewing, the embroidery unit was always attached.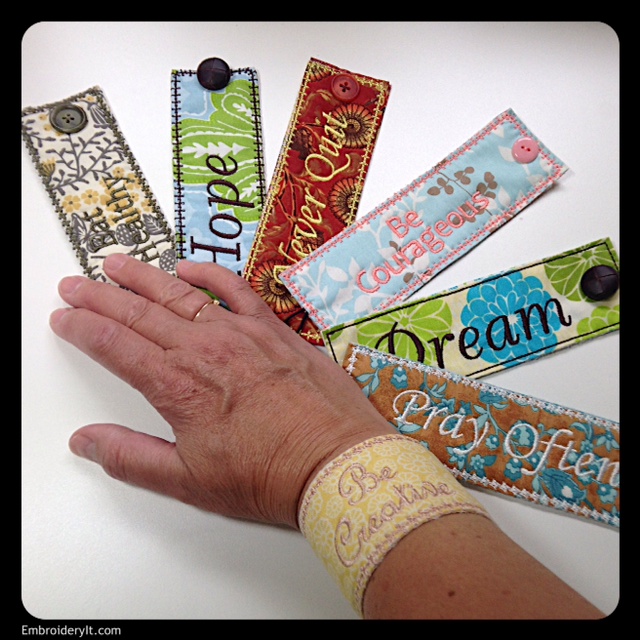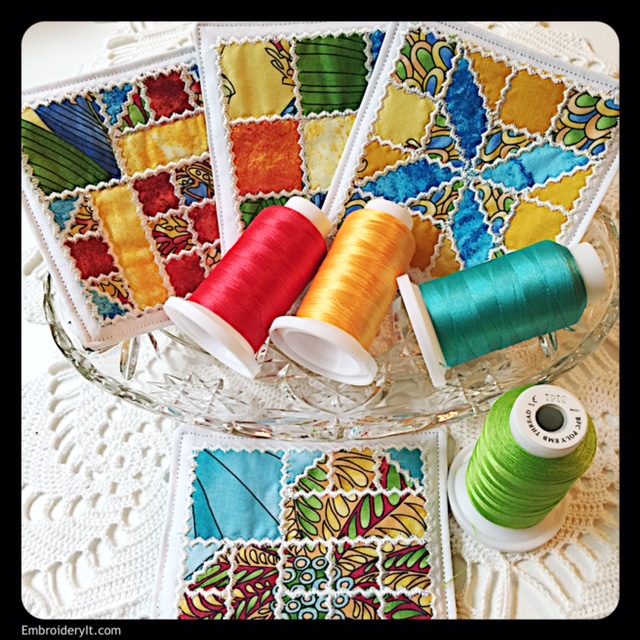 It wasn't long until 2 things happened.  First, I wanted to learn how to create all these beautiful designs that I was stitching out.  Second, others were asking me to do embroidery for them.  It was then that Embroidery It was conceived.  After researching what embroidery software would best suit my needs, I settled on Generations.   I started out by doing embroidery for others while I learned my software and how to build my own designs.
It was June 20, 2014 when I officially opened my Embroidery It shop on Etsy.  That was a big day for me.  You see, I always wanted to own my own business.  I worked for years as a registered nurse and Lamaze instructor and even during those years I would dabble in selling my creations.  I painted t-shirts, did basket weaving and taught craft classes for many years.  Though during that time the children were young and I didn't have enough hours in the day to truly focus on running a real business.
But over the last few years I have felt myself move into this new season of life as my sweet children begin to create a life for themselves.  Our oldest daughter is away in the Air Force and our middle daughter is away at college.  And now that our son has started college locally, he has a job I don't see him much either.  And with hubby busy at his job, this means I now have more time to learn what it takes to run my own business and to actually do it!
Embroidery It is a one woman show.  Me.  I have learned each and every bit, inch-by-inch and have taken little baby steps forward.  Along with learning how to digitize, I have learned how to build this website and how to post on social media.  I've even learned how to write a newsletter.  And let me say this, it is a good day when I learn something new.  I take my own photographs and write the patterns for the projects.  It has been an extremely rewarding journey for me thus far.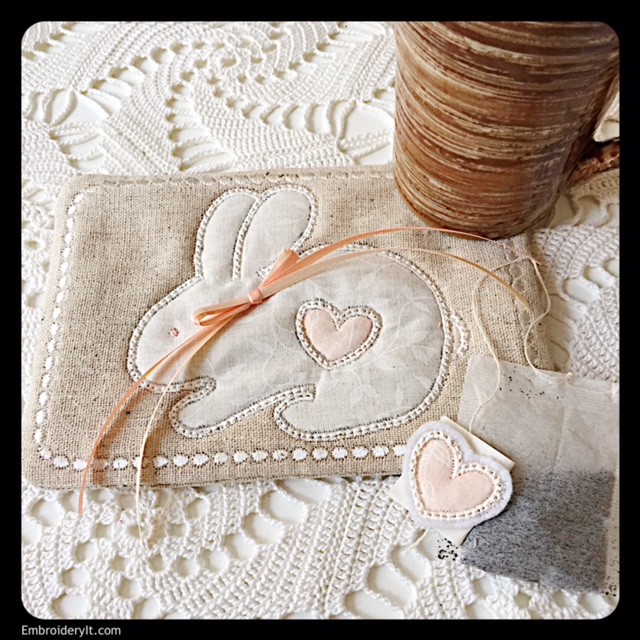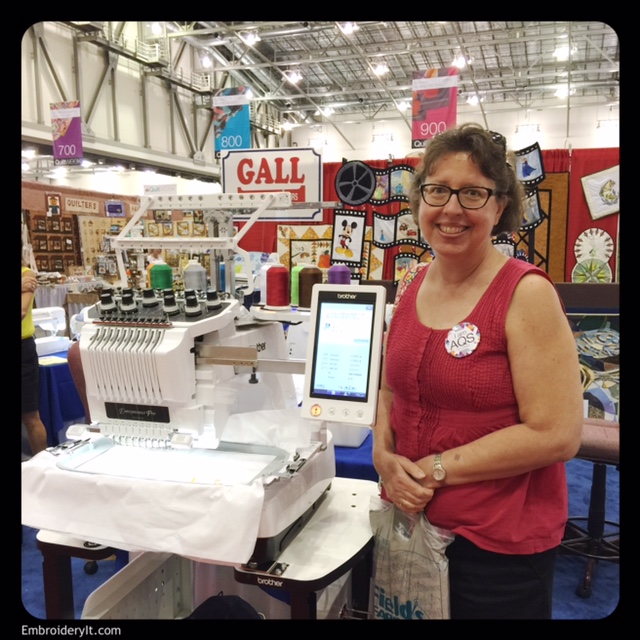 I love all embroidery but my most favorite types are doing in-the-hoop projects as well as free standing lace.  There is just something special about doing those two types of embroidery.
I've taught three times now for the Michigan Embroiderers at their Fall and Spring Fests which have been a true highlight for me.
And here recently I became the proud owner of a Brother 10 needle.  I am currently learning this new machine and anxious to see where it will take me with my embroidery.
Friends, I don't know what the future holds for me as every day is something new.  I have a motto that I try to live by and you will see me post it at the end of my blog posts.  It is: "be creative daily and live life beautifully."  God gave each and every one of us creative talents to use for His glory.  Our creativity is meant to be shared or experienced by others.  It is my hope that my creativity brings a bit of joy into your life as you create.  And if I can bring a bit of joy to you then I know that I am living my life beautifully.
One more thing about starting Embroidery It that I never expected is that I have met, both in person and online, some of the most amazing people.  That has been the biggest joy and blessing of sharing my creativity here.  When I start each blog post and newsletter with "Dear Friends," I truly mean that.  I consider each of you my friend and hope that if we haven't met yet that someday we may.
So please don't be a stranger and if you get a moment, say "hello" to me in a blog comment.  It makes my day when I hear from you!
So Hugs and Blessings to each of you and remember,
Be Creative Daily and Live Life Beautifully.
Nancy
Other places you can find me:
Pinterest at Embroidery It
Instagram @Embroidery_It
Facebook at Embroidery It